Join our team!
Be the modern day superhero by protecting, assisting, and teaching our clients about technology so they can thrive effortlessly throughout the week.
Who is Central Technology Solutions?
Central Technology Solutions, also known as Team CTS, has morphed into an IT managed service provider over the past 15 years. We provide IT support such as computer support, hardware as a service, cloud computing, and IT consulting to small and medium-sized businesses. We strive to give our clients enterprise-level services and solutions at prices that work for small businesses.
LEAD OTHERS TO SUCCESS THROUGH TECHNOLOGY
"... I would give these guys 5 stars. They do high quality work and only employ the most professional people. Tommy is the owner and is honestly the nicest guy you could work for or work with."
BENJAMIN JONES
Centralized Services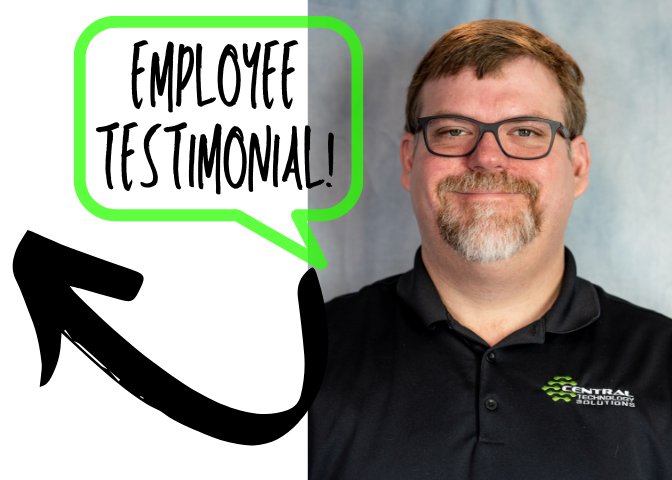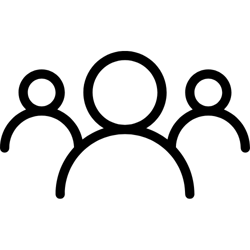 Team
Each employee is unique and a key factor in the day-to-day operations. Together, we remain goal-oriented, motivated, and dedicated, and always choose to do what's best for the success of CTS and our customers.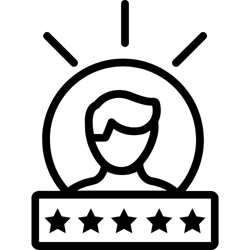 Customer Experience
We're not in IT just for the technology bragging rights, we are in it for the people and the community we serve. The expectations we set is not just for us, it's for our customers to feel heard, seen, respected and valued.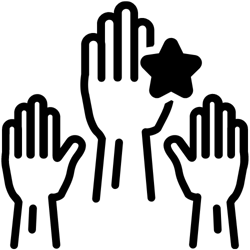 Accountability
We cannot operate as a team unless each member does their part, this is why we motivate one another and keep each other accountable for personal and professional growth. This results in consistency towards each other and our customers.
Innovative
We're in the industry of IT, innovative is our middle name! We achieve this core value by constantly evaluating our surrounds and questioning if it can be done better.
Work Life Balance
We can only give our best, when we feel our best. This is why our team emphasizes the importance of work-life balance. We can only deliver exceptional customer experience when our team feels recharged and excited to take on new challenges.
CHECK OUT POSITIONS AT CTS!
Physical Installer
We are looking for a physical installer of Cat6, Fiber, WAPs, Switches, IP Video Surveillance, Access Control, Communications Cabling, WAPs, and Switches.
Must be able to read and understand blueprints, diagrams, and specifications. Must be comfortable utilizing ladders, lifts, and be able to sometimes work in confined spaces. Maintain a strong professional appearance at all times.
IT Help Desk Technician
We are looking for an IT Help Desk Tech who would be responsible for remote network setup, service and support needs for our customers.
This job relates to all IP telecommunications technology, VoIP, networks, wireless and vendor specific hardware and software. To learn more, click the button below.
Centralized Service Engineer
Oversee the delivery and efficiency of internal tools and applications used for both internal uses, and for delivering services to our customers.
Provide training of all company tools and applications, for staff and customers. To submit your resume, click the button below.
Service Desk Dispatcher
We are seeking a Service Desk Dispatcher with experience working within an IT Managed Services environment. The Dispatcher reports directly to the Chief Technical Officer, coordinating the daily resolution of support services issues.
Virtual Chief Information Officer
Establishing and maintaining customer business level strategic relationships, then utilizing and building on these relationships to better understand customers' business goal and objectives.
Professional Services Engineer
Professional Services oversees the delivery and implementation of billable new technology and billable service requests.
Professional Services primary focus is on aligning customer standards in the form of billable projects.
Support Engineer
Manage and facilitate the completion of customers' support requests. The Support Engineer will manage the customers' expectations throughout the process and strive to maintain high customer satisfaction levels. The support delivery area helps shape the other delivery areas via their feedback.
Project Manager
Project Manager researches solutions, its business impact, materials necessary, and completion time.
Project Manager supports the vCIO and Professional Services roles in generating accurate proposals with their vision for customer success.
Technology Alignment Manager
Maintain & Develop CTS standards and best practices. Perform customer standards and alignment reviews and work proactively towards aligning customers that are misaligned against CTS standards.
Maintain, update, and phase out assigned Customers Standards templates as technology or a customer environment changes.