customer success stories
Our customer's success is the main reason we love what we do. When they succeed, we succeed. It's that simple.
customer success stories
Our customer's success is the main reason we love what we do. When they succeed, we succeed. It's that simple.
Customer Success Story Spotlight
Jamerson-Lewis Construction has been with us for almost 7 years. After the first year, we were given the opportunity to work with Lauren Smyk, the Assistant Project Manager & IT Director.
Watch the video above to learn how we help Lauren during her IT Director position.
"We're finishing up our 3rd year working with CTS. As a customer I can see their team is quick to question the status quo and make necessary improvements. My favorite improvement they've made this year is bringing their Help Desk support in house. CTS is more than a vendor, they're a trusted partner."
MIKE HERTZLER
Finance Manager, Virginia Metal Fab
"Our Club was looking to improve our infrastructure and move to a managed solution for our IT needs. Partnering with CTS Technology solutions the past year has helped us achieve our goals and they have been responsive to any unexpected issues. CTS has been proactive in looking at our future needs and we look forward to working with them as our business continues to grow."
DAN BRADWAY
General Manager/ COO, Boonsboro Country Club
"I currently work here so I'm a little bias, but I will say even if I didn't, I would give these guys 5 stars. They do high quality work and only employ the most professional people. Tommy is the owner and is honestly the nicest guy you could work for or work with."
BENJAMIN JONES
Centralized Services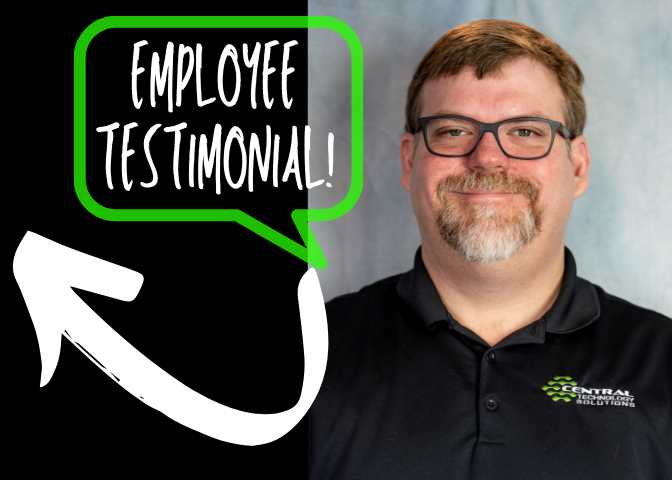 "We have worked with CTS for several decades now. We've stuck with them because they are very knowledgeable and efficient in what they do, but they always stay on the cutting edge of the latest technology and help us move from one platform to another when the time comes.
The latest telephone system we are using from them has a very good customer service system built-in, and we are saving literally thousands of dollars on our incoming toll-free calls compared to our previous carrier."
"Recently, Virginia Episcopal School required a new camera system to replace a legacy solution. VES turned to Central Technology Solutions, our trusted wiring and AV partner for more than a decade for a solution. CTS took the time to understand our requirements and expectations, and not only provided a system that fit the school's needs perfectly, they also provided outstanding installation, setup, and training services. CTS is collaborative in the best sense of the word and truly cares about being a great partner to their customers."
ELIZABETH PARTHEMORE
Director of Technology, Virginia Episcopal School