customer success stories
Our customer's success is the main reason we love what we do. When they succeed, we succeed. It's that simple.
customer success stories
Our customer's success is the main reason we love what we do. When they succeed, we succeed. It's that simple.
Customer Testimonial
"What really prompted all of this was our system crashed one day and we lost a bunch of information, CTS got in right away...

we're able to do more and the system boosts up faster

!"
Watch the video above to learn more about the partnership with CTS and Timberlake Animal Hospital.
"We're finishing up our [4th] year working with CTS. As a customer I can see their team is quick to question the status quo and make necessary improvements. My favorite improvement they've made this year is bringing their Help Desk support in house. CTS is more than a vendor, they're a trusted partner."
MIKE HERTZLER
Virginia Metal Fab
"Our Club was looking to improve our infrastructure and move to a managed solution for our IT needs. Partnering with CTS Technology solutions the past year has helped us achieve our goals and they have been responsive to any unexpected issues. CTS has been proactive in looking at our future needs and we look forward to working with them as our business continues to grow."
DAN BRADWAY
General Manager/ COO, Boonsboro Country Club
"I currently work here so I'm a little bias, but I will say even if I didn't, I would give these guys 5 stars. They do high quality work and only employ the most professional people. Tommy is the owner and is honestly the nicest guy you could work for or work with."
BENJAMIN JONES
Centralized Services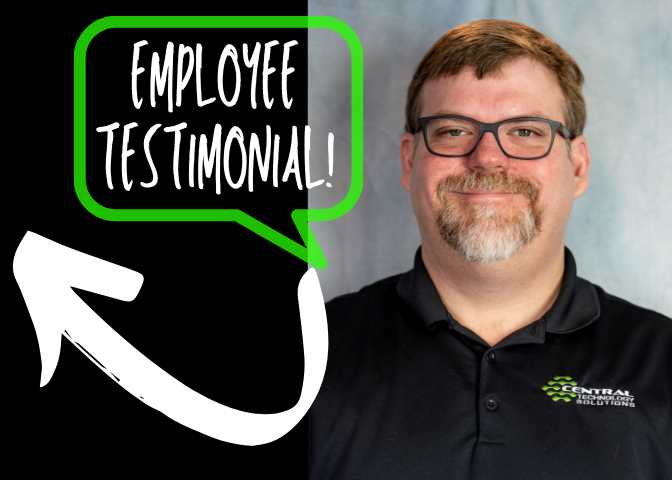 "...CTS really held my hand through the big processes and have been extremely available and helpful to me... [by] getting all of our systems up to date, all of our licenses organized and in one place..."
Lauren Smyk
Jamerson-Lewis Construction
"Recently, Virginia Episcopal School required a new camera system to replace a legacy solution. VES turned to Central Technology Solutions, our trusted wiring and AV partner for more than a decade for a solution. CTS took the time to understand our requirements and expectations, and not only provided a system that fit the school's needs perfectly, they also provided outstanding installation, setup, and training services. CTS is collaborative in the best sense of the word and truly cares about being a great partner to their customers."
ELIZABETH PARTHEMORE
Director of Technology, Virginia Episcopal School
"CTS support staff and help desk are a great asset to me as an on-site IT manager. To have the comfort in knowing that help is just a phone call away has saved time and money... They are a wonderful extension of me when I am unavailable for my staff.
Let's face it, computer issues can bring out the worst in all of us, however the help desk remains unrattled and are always so pleasant to speak with. Keep up the great job you guys!!!"
Misty Witt
IT Systems Administrator and Chief Compliance Officer, Radiology Consultants