Who is central Technology Solutions?
Since 2005, CTS has been providing IT services and physical security such as access control and video surveillance. We help a wide range of industries between health care to manufacturing, and more!
We specialize in being personable with our customers while also providing confidence, security, and assistance behind every piece of technology. This allows our customers to focus on their strategic goals rather than troubleshooting their technology.
IT Managed Service Provider throughout Central Virginia
Compliance
IT compliancy is key in avoiding security risks, damaged data, and lack of production.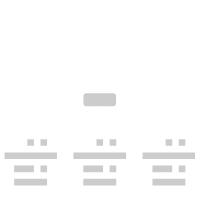 cloud
Having your team operate from the cloud is a safe and resourceful way to accomplish day-to-day activities.
security
Secure your office how you would secure your home. Physical security will keep out intruders and keep your employees safe. Virtual cio
Have someone readily available to assist your team on achieving the best technological strategy.
Service That Stands Out
As IT support experts, our goal has been to develop the best practices to keep our customers secure, so they can continue to serve our community.
Breaches Blocked for 2021
Solved Support Tickets for 2021
VERY PROMPT SERVICE

"These guys are very knowledgeable... Not only do they fix the problem, but they explain what happened and give you tips in case you get back in the situation. Very prompt service and they have gone above and beyond every time..."
SOLVED ISSUES QUICKLY

"The technician came out and solved all of our issues quickly! We hope to see him again if further issues arise! He was very nice and did not get in the way of our work!"
EASY TO WORK WITH

"Easy to get response to problem and it was solved in a timely manner. The person at the help desk was very understanding and easy to work with. Great contact person. Thanks again."