Team CTS is group a passionate individuals who are intrigued with technology and its impact on businesses. We help businesses by securing their network so they can confidently focus on making an impact in their own industry.
To keep up with our team, we encourage you to sign up for our newsletter! You'll learn about what we do outside of CTS and give you an inside look on upcoming projects.
Our mission is to provide confidence, security, and assistance with every piece of technology to help move your business forward. It's time to be a modern-day business with an IT partner who cares about your team and understands your industry.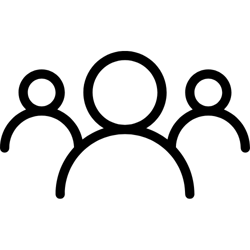 team
Each employee is unique and a key factor in the day-to-day operations. Together, we remain goal-oriented, motivated, and dedicated, and always choose to do what's best for the success of CTS and our customers.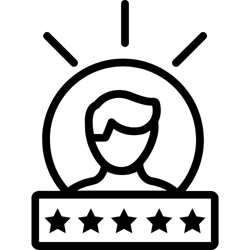 CUSTOMER EXPERIENCE
We're not in IT just for the technology bragging rights, we are in it for the people and the community we serve. The expectations we set is not just for us, it's for our customers to feel heard, seen, respected and valued.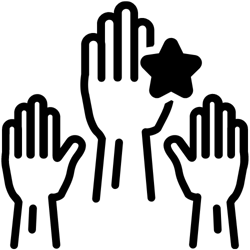 ACCOUNTABILITY
We cannot operate as a team unless each member does their part, this is why we motivate one another and keep each other accountable for personal and professional growth. This results in consistency towards each other and our customers.
INNOVATIVE
We're in the industry of IT, innovative is our middle name! We achieve this core value by constantly evaluating our surroundings and questioning if it can be done better.
WORK-LIFE BALANCE
We can only give our best, when we feel our best. This is why our team emphasizes the importance of work-life balance. We can only deliver exceptional customer experience when our team feels recharged and excited to take on new challenges.
Thomas H. Vaughan III
CEO/ President
Tiffany Griggs
Accountant
Era Abigail A. Galapati
Accounting Staff
Sarah Young
Marketing Specialist
Don Schimming
Chief Technical Officer
Ray Brogan
IT Help Desk/ NOC Manager
Ryan Roberts
Cyber Security Engineer
Scot Arthur
Cyber Security Engineer
Geoff Davis
Help Desk IT Technician
Mike Hill
Help Desk IT Technician
Josh Walker
Help Desk IT Technician
Ariel Wiley
Service Desk Dispatcher
Meet our Network Operations Center
MEET OUR PHYSICAL SECURITY Team
Jason Sherwin
Service Technician
Keith Burgin
Systems Engineer
Bob Clark
Telephone Technician