Learn more about our team
Learn more about our team
Since 2005, Central Technology Solutions has been providing IT support such as computer support, hardware as a service, cloud computing, and consulting to small and medium-sized businesses. We strive to give our clients enterprise-level services and solutions at prices that work for small businesses.
Time and experience has helped us develop the best practices and workflow procedures around a proactive philosophy designed to keep your focus on your business, not your technology. Our dedicated staff loves seeing our clients succeed. Your success is our success, and as you grow, we grow.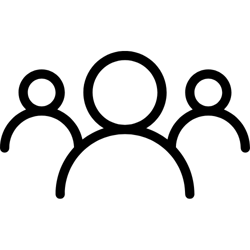 team
Each employee is unique and a key factor in the day-to-day operations. Together, we remain goal-oriented, motivated, and dedicated, and always choose to do what's best for the success of CTS and our customers.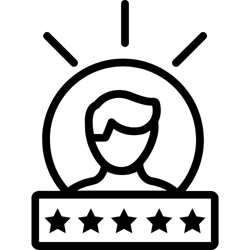 CUSTOMER EXPERIENCE
We're not in IT just for the technology bragging rights, we are in it for the people and the community we serve. The expectations we set is not just for us, it's for our customers to feel heard, seen, respected and valued.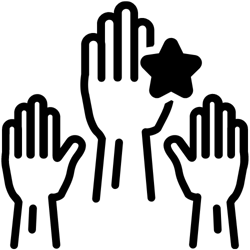 ACCOUNTABILITY
We cannot operate as a team unless each member does their part, this is why we motivate one another and keep each other accountable for personal and professional growth. This results in consistency towards each other and our customers.
INNOVATIVE
We're in the industry of IT, innovative is our middle name! We achieve this core value by constantly evaluating our surroundings and questioning if it can be done better.
WORK-LIFE BALANCE
We can only give our best, when we feel our best. This is why our team emphasizes the importance of work-life balance. We can only deliver exceptional customer experience when our team feels recharged and excited to take on new challenges.
Thomas H. Vaughan III
CEO
Tommy is a renowned leader in the community. For more than 10 years, his wisdom and passion for technology is what lead him to create Central Technology Solutions. In his spare time he enjoys spending time with his family, while also spending time with his friends at the gym.
AJ has been in the IT industry for 14 years and with CTS for 5 years. When he first started out at CTS, he was in a service role which later transitioned into a sales position to better assist our customers. AJ enjoys spending time with his family, golfing, and riding his Harley.
Tiffany Griggs
Accountant
Now, with the possibilities of technology, Tiffany works remote! She loves being able to support her family financially but can also be there for them when they need it the most, all while in her PJs! When she isn't trying to keep the CTS team on track, she is spending time with her kiddos and keep up with her embroidery and promotional wear business.
Sherri Arthur
Marketing Director
Sherri has fully immersed herself in business, IT, and people from a young age by shadowing her parents in their successful career paths. She received a degree in Communications Studies, which she used immediately by jumping into the Marketing industry. She loves being able to curate beneficial content for our clients. Her hobbies include videography and sleeping.
Don Schimming
Chief Technical Officer
With 30+ years of IT Industry experience, Don comes to CTS excited to continue the tradition of ensuring the best service for our customers. He is proud to be amongst a group of individuals that are true professionals, striving to perfect their craft and work in a true team environment for the benefit of the customer. Outside of CTS, he's fishing and spending time with his 5 Alaskan Malamutes!
Greg Schmitt
Service Manager
With more than 30 combines years in the service industry, he is now with CTS where he faces new and exciting challenges each day. He's able to apply his organizational skills and problem solving abilities to our great team of professionals. Outside of CTS he enjoys spending time with his family and stays active in several outdoor activities.
Benjamin Jones
Centralized Services
Ben fell in love with computers at a young age which sparked a passion to gain more insight about computers and the IT industry. He values his teammates and being there whenever someone needs him the most. When Ben isn't learning something new about computers, he enjoys flying large and small planes.
Jordan Hamblen
Technical Account Manager
Jordan has surrounded himself in IT for the past 10 years. By gaining experience as a Network Support Technician for a college to working for CTS! He enjoys being surround by teammates who value technology just as much as he does. Whenever Jordan is not on the phone with a customer or diving deep into new technology, he spends some time with his family, hiking, and working with his hands.
Ray Brogan
IT Help Desk/ NOC Manager
Ray got involved in IT working for Staunton City Schools during high school. He kept working for SCS full time while putting himself through college. Once he graduated from JMU with a Bachelor's degree, he sought new opportunities to expand his knowledge and skillset. This then led him to CTS. CTS has enabled him to advance in his career and skillset at a fast rate. He enjoys the positive environment and loyalty.
Nick Microutsicos
Help Desk IT Technician
Nick has always enjoyed working with PCs in the past, so he decided to transition into IT to specifically work on systems that can support people and their businesses. His passion is working in an advanced environment with the best technology and minds all in one workplace. Outside of CTS, Nick spends time playing drums, recording music, and staying healthy by staying active!
Scot Arthur
Help Desk IT Technician
Scot's interest in technology sparked in high school but he never imagined working in the IT field until he moved to Lynchburg in 2013 to pursue his Bachelor's degree in Business Management and Information Systems. Outside of the CTS walls, he enjoys road trips and adventures with his wife and their two dogs! He also values spending time with his friends and playing disc golf, hiking, or watching sports!
MEET OUR PHYSICAL SECURITY Team
Jason Sherwin
Service Technician
Jason has been with CTS for 15 years and serves as a Service Technician who specializes in audio/video and cable infrastructure. When he isn't learning more about the capabilities of technology he's mentoring and teaching as a Youth Paster for Living Word Baptist Church.
Keith Burgin
Systems Engineer
Keith values the leadership at CTS and embraces the forward-thinking the team provides when it comes to the services and products. He enjoys the "family-like" atmosphere and feels that it's necessary for the function and success of the CTS endeavor. Outside of CTS's walls, he enjoys writing and recording songs.
Bob Clark
Telephone Technician
Bob received his degree in Computer Science and Electronics Technology. Before joining the CTS team, he worked as a programmer at IBM and Modular Computer Systems in Florida! He values his coworkers and the company's atmosphere. Bob enjoys moving and staying healthy at the local YMCA!
Network Operations Center
Kenneth has a passion for technology due to the innovation and evolving nature. What he loves about working at CTS is the fascinating training so he can gain more IT knowledge. In his free time, he enjoys watching tech vlogs on YouTube so he can follow the latest trends on tech.
What Kevin loves about IT is how there's no limit to what you can learn, achieve, or specialize in. He says, "Working for CTS is a blast!" He appreciated the instant assistance whenever he needs it. In his free time, he enjoys reading articles and watching videos about tech and also spending time with his family.
Sarah Nelson
Marketing Intern
Sarah graduated from Liberty University with her degree in Psychology. She has a wide range of experience in social media marketing by watching trends and navigating social platforms. Outside of CTS she enjoys hanging out with friends and exploring everything Lynchburg has to offer.
HOW CAN WE HELP YOU TODAY?
Fill out the form below and one of our team members will be happy to help you!