Remember the Colonial Pipeline Cyberattack?
Watch the video below to gather a different perspective of this preventative attack and learn how Team CTS keeps our clients safe from the modern day threat to businesses.
YOUR I.T. PARTNER FOR YOUR STRATEGIC GROWTH
Who is Central Technology Solutions?
Since 2005, CTS has been providing IT services to a wide range of companies who value having that technological edge within their industry while also having the confidence to focus more on their strategic goal rather than worrying about the day-to-day activities.
Compliance
IT compliancy is key in avoiding security risks, damaged data, and lack of production.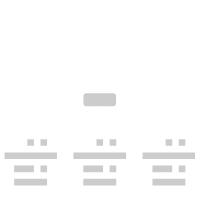 cloud
Having your team operate from the cloud is a safe and resourceful way to accomplish day-to-day activities.
security
Secure your office how you would secure your home. Physical security will keep out intruders and keep your employees safe. Virtual cio
Have someone readily available to assist your team on achieving the best technological strategy.
Service That Stands Out
As IT support experts, our goal has been to develop the best practices to keep our customers secure, so they can continue to serve our community.
Breaches Blocked for 2020
Solved Support Tickets for 2020
A GREAT PARTNER!

"... CTS is collaborative in the best sense of the word and truly cares about being a great partner to their customers."
MORE THAN A VENDOR!

"... My favorite improvement they've made this year is bringing their Help Desk support in house. CTS is more than a vendor, they're a trusted partner."
ACHIEVED OUR GOALS!

"...Partnering with CTS the past year has helped us achieve our goals and they have been responsive to any unexpected issues...."